WE OFFER A VARIETY OF SERVICES TO CATER TO EVERYONE'S NEEDS.
Finest Dog Walking, Pet Sitting in Liverpool
These are some of the services we offer, please ask if the service you want is not on this list.
Bringing a new dog walker into your life is not just about finding someone to drag your dog around.
It's about finding someone who can create a solid routine that involves group socialisation, skill building/good behaviour reinforcement and who allows your dog to really stretch their legs and run as a part of a pack if it is what you want. Like humans, dogs are social creatures and require, energetic socialising time in order to be well rounded and happy. As the saying goes; a tired dog is a happy dog!
The 60 minutes walk – £10, an additional dog from same household £5
The 30 minutes walk – £7, an additional dog from the same household: £4.
__
After the walk you will get an email with a summary of the walk! The summary includes a map of the walk(exact route and distance, usually 2.6 miles per 1-hour walk). Also after the walk we will send you(if you want) text message that walk has ended.
On your request I will record video using GoPro from perspective of your dog! It is free.
If you allow I can also reward your dogs good behaviour with handmade treats. Your dog will love dried liver treats. Dried liver is ideal for training and for getting dogs attention when we are outside.
You can check by clicking here our sample video from a walk!
If you have small animals we can look after them while you're on holiday.
We provide visits to your pets in their own home.
We can look after cats, chickens, hamsters, gerbils, rabbits, guinea pigs, rats, mice or ferrets.
Each visit includes:
Fresh hay and bedding
Fresh feed and water
Poop picking
Health check
Cleaning
Small animal visit – £10.
Getting a new puppy is a wonderful experience and Liverpool's Finest staff members are puppy care experts. We will care for your puppy with regular visits to your home. Visits include feeding, initial in home leash training, playtime and of course lots of love and attention. When your veterinarian approves your puppy to be walked outside, we will take your pup for safe, fun-filled walks and can help reinforce any training issues you and your pup are working on. At about 6 to 7 months of age most puppies are ready to join small group walks. Your pup will be in the company of other dogs close in age, temperament and energy level. When your puppy isn't sleeping, she or he probably has a ton of energy! Many clients transitioning from private walks to less expensive semi-private, small group walks will increase their pup's walk time to help burn all of that youthful energy. Our philosophy is a tired pup is a happy and well behaved pup!
As a value added savings, the second dog in the same home is 1/2 price.
It's only £10 for a visit.
Cats are naturally solitary animals, with their own territories, and having a cat sitter visit your cat in their own home allows them to express these natural behaviours in a safe environment, allowing you to relax.
Each cat is an individual, and we love getting to know them all! Some are sky cats – perching high, hiding on top of wardrobes and loving to pounce as things fly past through the air. Others are earth cats, hiding behind sofas, tucking themselves away in small places and leaping out as their victim scurries past. Every cat has these desires in different proportions – and we take the time to work out each cat's individual likes and dislikes, then we invite them to play with us!
We will feed your cat and change the water. We will also change litter trays and clean the feeding area. Play and cuddle if your cat allows.
One  visit – £10.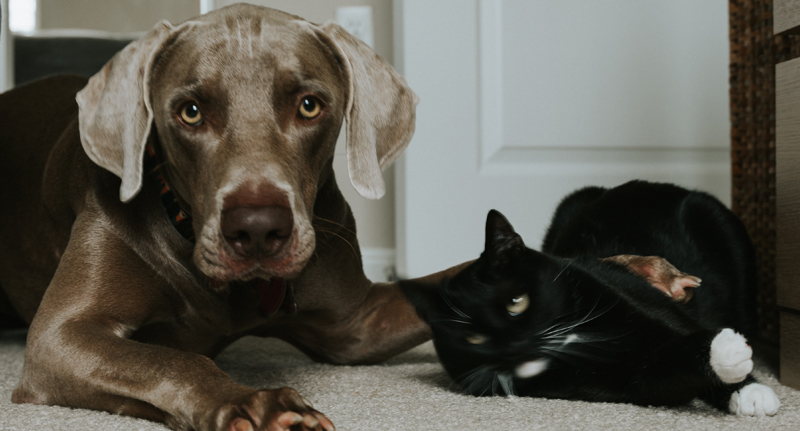 I provide pet sitting(I stay in pets home in his familiar environment). Unfortunately, I do not provide dog boarding(dog stays in my home) at this moment.
We offer finest sitting service in Liverpool. If you want someone to charm a snake, feed your fish or cuddle with your dog or a cat(if she likes it!) while you are away you are in the right place.
Contact us, and we will give you a clear quote. Usually £20-£30 per night.
There is also a possibility of few-hours-long sitting. Usually £15 for a sitting.
There is no deposit.
We will follow your orders and routines to ensure the finest care for your pet.
Your animal care will always be provided by experienced carers.
We work from 05 a.m to 9 p.m seven days a week. We also work during bank holidays. You can contact us 24/7 we will get back to you as soon as we can
Before the first walk, we will arrange a free consultation. During this consultation, I will note your contact details and care instructions for your dog. With this information, I will be prepared to provide the best service for you and your best friend
The dog walking & cat sitting business is all about word of mouth. We provide the highest quality walks. Our service is always exceptional
With us, you will get an email with a summary of the walk. The summary includes a map of the walk(exact route and distance, usually 2.6 miles per 1-hour walk).
After the walk, I will send a text message that walk has ended.
After the walk, we will send a text message that walk has ended.
We'd love To Meet You In Person Or Via The Web!
We'd love you and your dog as our customers, best quality guaranteed..We'd love you and your dog as our customers. We only offer the finest service. Thank you for visiting my website. My name is Lucas and I'm a pro dog walker. If you have any questions or would like any further information please feel free to contact me and the team at Liverpool's Finest. You can call: 07935 893408 or use the form on the right and we'll get back to you as soon as we can.
Phone: 07935 893408
Email: lucas@liverpoolsfinest.co.uk Finest cat sitting service.
You can read more about our Terms and Conditions by clicking this link.
Currently no more slots available, Sorry!